17 Jul 2018
Institute of Security Technologies MORATEX 60th Anniversary

Share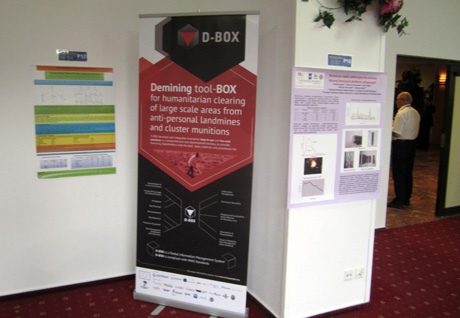 Institute of Security Technologies "MORATEX" celebrates in 2013 the 60th anniversary of its activity. This is particularly important event, because few institutions have such a long history and have survived the difficult conditions of competition to the present in good financial standing. To celebrate, the Directorate of the Institute together with the Scientific Board, decided to organize the celebration of the 60th anniversary, which will take place in two stages.
On the 3rd of December, 2013 a meeting is scheduled of all who have been and continue to constitute the Institute – former and current employees, representatives of ministries, local authorities, research institutions and cooperating commercial companies. The ceremony will be held in a place that documents the history of science, which the Institute is bound with, from the beginning – the Central Museum of Textiles in Lodz, Poland.
On the following days, the 4th and 5th of December, 2013 there will be held an international scientific conference devoted to the subject, over which the Institute has worked for the last 20 years – "THE LATEST TRENDS IN THE CONSTRUCTION AND APPLICATIONS OF BALLISTIC ARMOUR". It will be the 13th conference of this series, created by the collaboration of three research institutes – the Scientific and Research Institute of Steel in Moscow, the Scientific Centre for High-Strength Materials in Khotkovo (Russia) and the Institute of Security Technologies "MORATEX" (Poland).
The representatives of science, manufacturers and users of ballistic armour from Poland and abroad will participate in the conference. The event will be reflected in the mass media – TV, specialist press, radio, and the Internet.