31 May 2019

This international project focuses on preempting attacks in public transport by enabling earlier detection of terrorists and potentially dangerous objects, tracking of detected individuals or situations and coordinating the response of security forces. This focus is shared, from the start, by 22 organizations from 10 countries, public transport operators, security forces, public buyers, city authorities of which 12 are Consortium Partners and 10 are Members of the PREVENT User Observatory Group (UOG).
PREVENT implements a progressive and iterative process to deliver 6 jointly defined Common Security Scenarios that capture threats and vulnerabilities. It also delivers a vulnerabilities and threats taxonomy directly applicable to the public transport world. For these scenarios, PREVENT undertakes a gap analysis among available solutions, existing standards, on-going research as well as identified needs, from which it elaborates a multi-dimensional innovations and solutions roadmap. The roadmap is an online interactive tool feeding the sustainability of the PREVENT community.
The highest priority innovations in the roadmap will be selected by practitioners and public buyers to define a Common Challenge. This Common Challenge serves as the basis for a PCP, for which the buyers' group is created, the lead buyer is selected, tender documentations are generated.
PREVENT includes a governance mechanism that ensures that the different phases are open to additional practitioners and public buyers.
PREVENT brings together an eco-system of public transport operators, security forces and public authorities to team up to refine the list of technological and process advances. Project enlarges this eco-system to public buyers, to foster the sharing of risks, investments and validation approaches in the development of these advances leading to the acquisition and deployment of new solutions.
That will make the results of the project more adequate and useful.
Basic information:
Funding from: Horizon 2020
Call : H2020-SU-SEC-2018-2019-2020
Topic: SU-GM02-2018-2020 Coordination and Support Action (CSA)
Duration: 15 months (01.05.2019 – 31.07.2020)
Budget: 1 894 305,00 EUR
Project participants:
ENGINEERING – INGEGNERIA INFORMATICA SPA (ITALY);
CONSEIL REGIONAL PROVENCE ALPES COTE D'AZUR (FRANCE);
KENTRO MELETON ASFALEIAS (GRECE);
STOWARZYSZENIE POLSKA PLATFORMA BEZPIECZENSTWA WEWNETRZNEGO (POLAND);
SOCIETE DES TRANSPORTS INTERCOMMUNAUX DE BRUXELLES SSF (BELGIUM);
PKP SZYBKA KOLEJ MIEJSKA W TROJMIESCIE SP. Z O. O. (POLAND);
SNCF (FRANCE);
HELLENIC RAILWAYS ORGANIZATION (GREECE);
UNION INTERNATIONALE DES TRANSPORTS PUBLICS (BELGIUM);
AYUNTAMIENTO DE SEVILLA (SPAIN);
HELLENIC POLICE (GREECE);
MINISTRY OF PUBLIC SECURITY (ISRAEL);
DEPARTAMENT D'INTERIOR – GENERALITAT DE CATALUNYA (SPAIN);
CORVERS PROCUREMENT SERVICES B.V. (THE NETHERLANDS);
ISTITUTO ITALIANO PER LA PRIVACY (ITALY);
INSTYTUT TECHNOLOGII BEZPIECZENSTWA MORATEX (POLAND).
Project website: https://prevent.eng.it/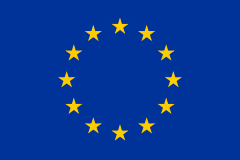 This project has received funding from the European Union's Horizon 2020 research and innovation programme under grant agreement No. 833444